6 Projects on the Cardano (ADA) Blockchain That People are Talking About in 2022
Did you know that the Cardano uses way less energy than Ethereum and Bitcoin?
Those concerned about how much energy it takes to mine cryptocurrencies are becoming more interested in Cardano (ADA), but many people don't realize that there are also great projects that operate on the Cardano blockchain.
To help you understand what these projects are and how they work, we have created a list of some exciting projects on the Cardano blockchain, and everything you need to know about them.
The projects we cover include:
1. Profila
One of the biggest trends on the internet in recent months is the transition from Web 2.0 to Web 3.0. Web 3.0 is a new kind of internet that embraces blockchain technology, with the goal of handing power back to the internet's users and taking it away from monopolies like Google.
Profila is an important project on Cardano as it makes it easier for people to control their own personal data and embrace digital marketing.
Companies often use people's data and sell it to advertisers without getting their consent. But with Profila, users can take control of their personal information and understand exactly what it is being used for. 
When you become a Profila user, you're asked to fill out a questionnaire about yourself and opt into different features. As such, you can control who has access to your data, interact with brands on your terms, and get compensated in return.
Offering Users Unique Ways to Share Their Data
Profila offers users the ability to make contractual agreements with brands. This means they can create unique terms for compensation, and  decide the length of time that brands can use their data.
This movement is centered around users and giving them control over who uses their data and what it is used for. However, this project is also helpful for brands looking for new kinds of information to use in their marketing efforts.
Housed on the Cardano blockchain, Profile has built a strong following over the last few months with even the Swiss government getting on board. The country's innovation department has started to sponsor Profila's work, showing both the quality and value proposition that Profila presents as a product.
This project will likely continue to grow in popularity into the future, as the topic of fair data use becomes more prominent. It's a great project to explore if you are looking for a way to make your crypto assets work for you.
2. Ardana
Even though many people have not yet heard of Ardana, it is one of Cardano's most important stablecoin hubs. 
Ardana uses a stablecoin, called dUSD, which is backed 1:1 by American Dollars. You can use this decentralized stablecoin to do many things, including minting, selling, and buying on the Cardano blockchain. It's becoming more popular with investors who want to use stablecoin liquidity on the network.
Since Ardana uses the Cardano blockchain, transaction fees are very low. This allows low-cost stablecoin exchanges without the concern of high gas fees experienced on other networks. 
Ardana has also recently formed a partnership with the NEAR protocol, making it easier than ever for users to transfer assets between Cardano and Near.
To start using Ardana, you'll first need to buy ADA.
3. Djed
Djed is another up-and-coming stablecoin project. This stablecoin embraces an algorithmic design that allows people to make smart contracts. Interestingly enough, the price of Djed becomes more stabilized when people create these contracts. The first company that will be deploying Djed will be COTI.
It is a fascinating coin for those interested in decentralized finance. Those behind Djed aim to make it a coin that all of Cardano's networks will use, creating a real possibility that Djed will become a fundamental part of Cardano's architecture.
The project will probably encourage many people to start using Cardano, as people will have more predictability as to how much transactions cost. In addition, Djed will collect fees on minting, burning, and the reserve of the coin, which is why it is a project that could begin to generate a lot of money within the next few years.
Since many experts believe Djed will eventually become an important part of the Cardano network, more and more people are choosing to support this project. Even though Djed currently functions solely on the Cardano blockchain, its creators plan to get involved with stablecoins that are offered on other blockchains. 
4. Empowa
Empowa is a social capital project that aims to bring financing to property development in rural parts of Sub-Saharan Africa. If the project is successful, it will expand to finance property development in other parts of the world. 
Currently, there is a shortage in the housing market within Sub-Saharan Africa. The problem stems from a lack of funding, a huge cost of capital, a shortage of funding, and a high cost of building. This means those living in poverty do not have access to affordable housing. 
The current problem and solution that Empowa offers makes it one of the most innovative blockchain solutions in existence. The project aims to make affordable low-cost housing in Africa through decentralized financing.
By doing this, the creators of Empowa hope it will become cheaper and easier to build homes, empower communities, and make a positive impact using a blockchain-based platform.
This project on the Cardano blockchain has gained some media attention, and those who want to do social good via cryptocurrencies may want to pay closer attention to Empowa.
5. Revuto
More and more people around the world are choosing to stream video and audio instead of purchasing it, or using cable. Most people use platforms like HBO, Netflix, Spotify, and AppleTV. 
Revuto aims to change how people pay for their streaming services. The idea is to make it easy to create a single account from which users can pay for all their subscriptions.
By choosing Revuto's native token, users can pay for their subscriptions at a discounted rate, and will automatically get cashback rewards.
People can also use their Revuto tokens for staking and yield purposes. So not only will you pay less for your subscriptions, but you can also get money back if you use the service for a certain length of time. People can also use Revuto to make changes to their subscriptions, including blocking, suspending, and canceling.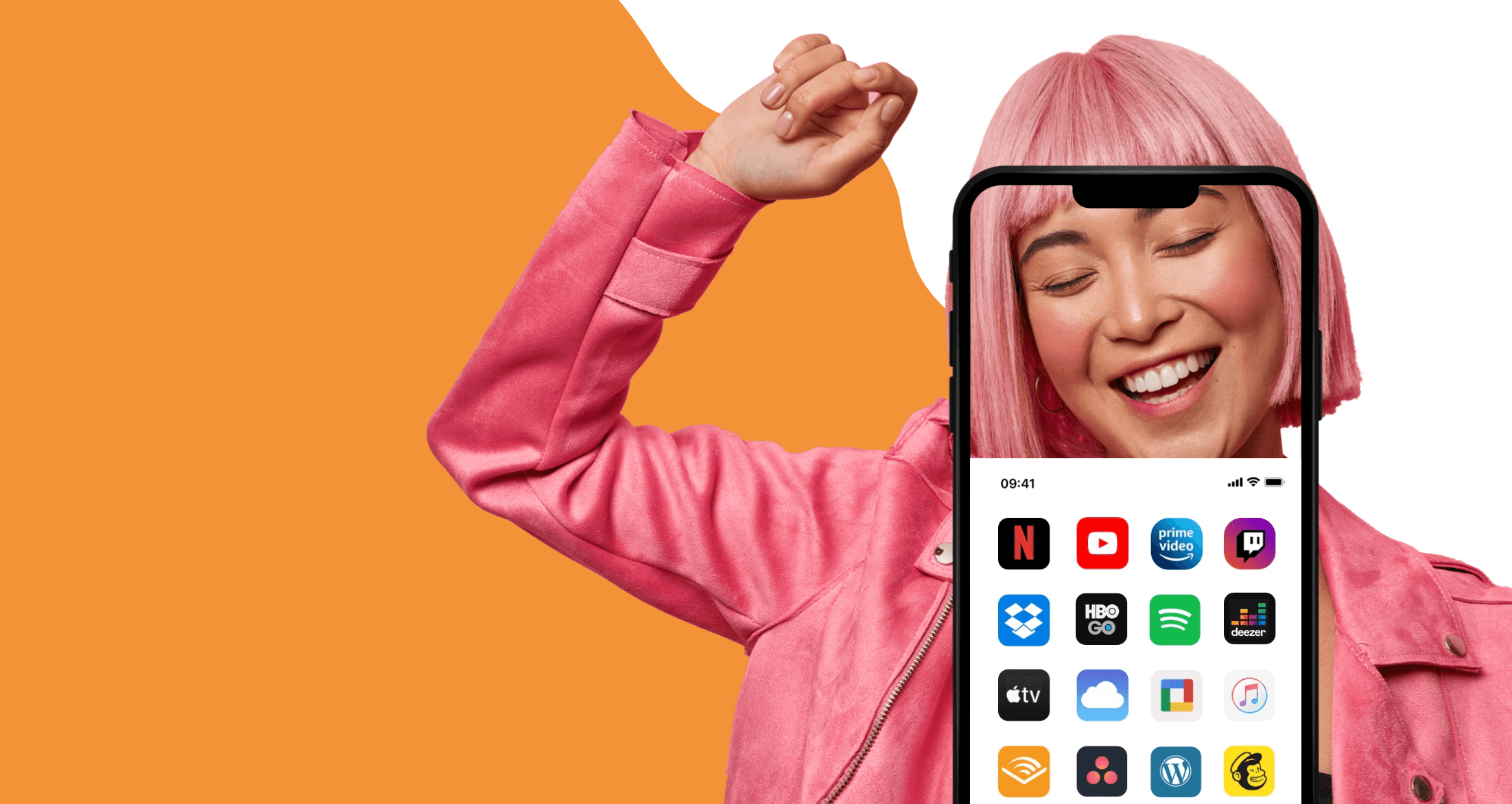 6. Liqwid Finance
Liqwid Finance is a DeFi liquidity protocol that makes it easy for lenders to deposit currency and gain interest. Borrowers can also borrow against deposited collateral.
It is similar to Aave, but uses the Cardano blockchain. The token is for anyone who is an owner of Cardano and wants to get a loan in US dollars. It's an ideal option for those who want financing facilitated by the Cardano blockchain. Though there are other similar apps on Ethereum's blockchain such as Compound and Yearn Finance, this is one of Cardano's first decentralized finance applications.
The project has its own token, known as LQ, which has a total supply of twenty-one million tokens.
Sixty percent of these LQ coins will be offered to the community, twenty-four percent going to the main team, and ten percent will go towards yield farming. Users can perform yielding and stake farming simultaneously to earn passive income.
There Are Many Great Projects on the Cardano Blockchain
Profila will make it easy for people to sell their personal data to brands, while Empowera helps provide low-cost housing to people in Africa. The many solid options open up a lot of investment opportunities within the Cardano space that will benefit from the blockchain's development and adoption.
Looking to buy and sell Cardano (ADA)? Netcoins is Canada's first publicly owned crypto trading platform to be fully regulated. Simply create an account with Netcoins, fund it with an e-Transfer (more funding options available) and head to the trade page to  buy Cardano (ADA). Sign up today!