Crypto News Sept 2022:
Ethereum Turns Deflationary, McDonald's Accepts Bitcoin Payments, Opensea Launches NFT Marketplace on Avalanche
Daniel Zychla
Content Marketing
October has been an exciting month for the crypto market, with various exciting developments. In this edition of the crypto news update, we'll go through Ethereum now being a deflationary token, Mcdonald's accepting Bitcoin payments, and Opensea launching an NFT marketplace on the Avalanche network.
Ethereum turns deflationary
After a long-awaited event known as The Merge, which occurred on September 15, 2022, Ethereum has transitioned to a proof-of-stake blockchain. Optimism surrounded the event in the hopes of a more efficient protocol with increased scalability. One of the biggest points of emphasis was the transition of its native ETH coin from an inflationary asset to a deflationary one.
The first couple of weeks after The Merge seemed unsuccessful, as the total supply of ETH coins continued to increase, albeit at a much slower rate than with the previous proof of work protocol. However, now that the network has been tested to work, the total supply of ETH has been shrinking since October 8th, making it a deflationary asset. This is a major win for Ethereum and its native ETH coin, which can now reap the benefits of deflation over the long run.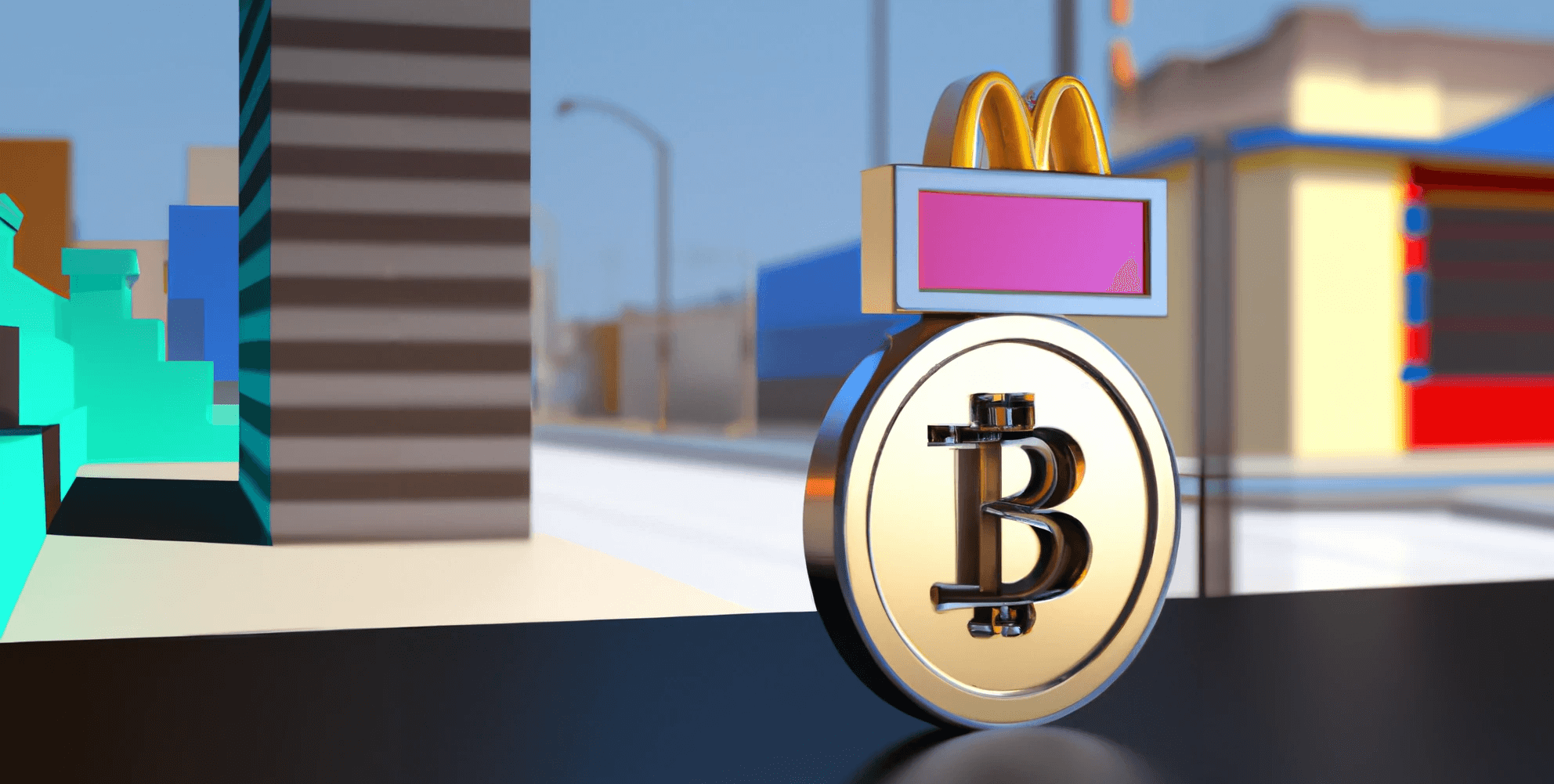 McDonald's accepts Bitcoin payments
Some interesting news from McDonald's, which has officially begun accepting Bitcoin as a form of payment in Lugano, Switzerland. This is in conjunction with the stablecoin, Tether, through its initiative called Plan ₿, which is dedicated to furthering bitcoin and stablecoin adoption. 
The partnership with the City of Lugano enables Bitcoin and stablecoin payments by transforming the city's existing financial infrastructure. The announcement is a big step forward for Bitcoin and cryptocurrency adoption, which looks to benefit from increased day-to-day usage.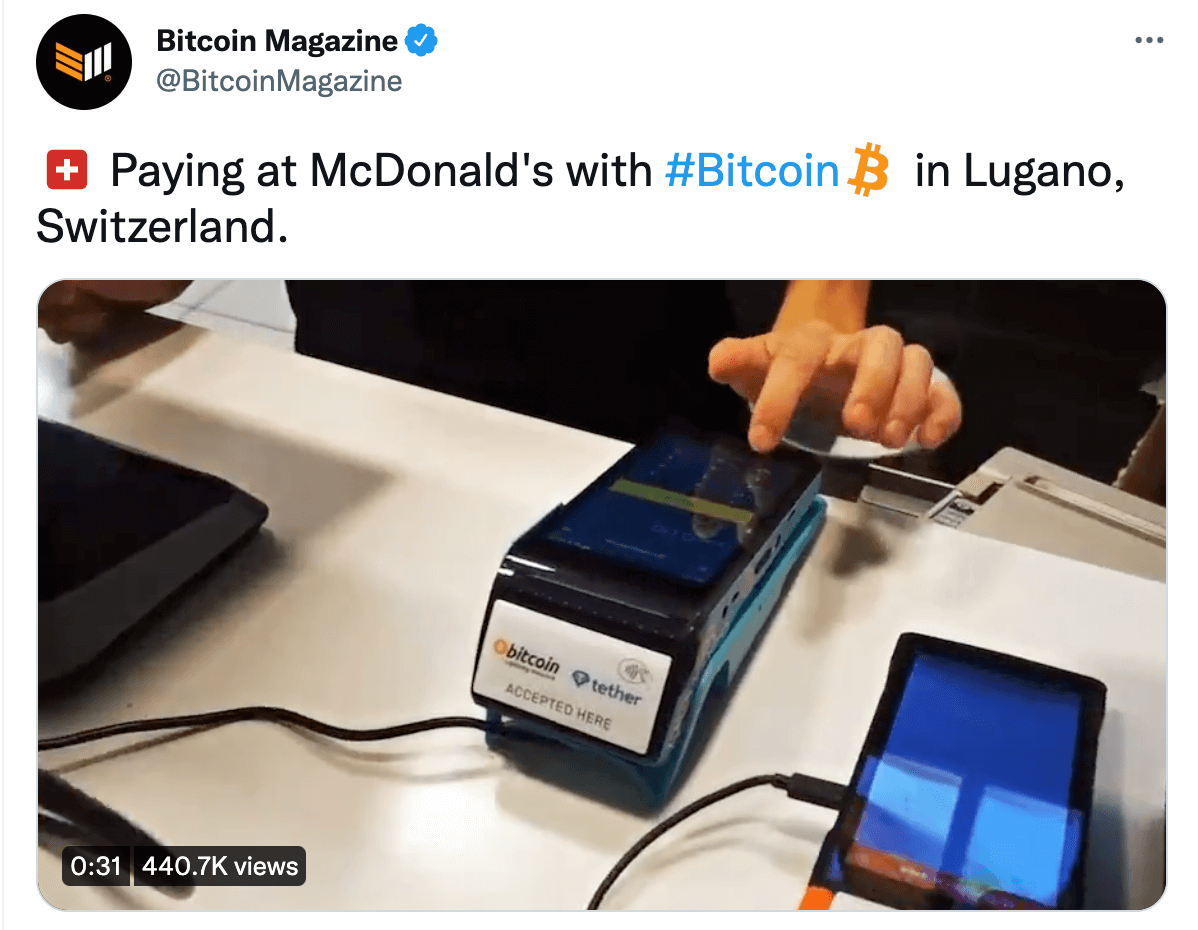 Opensea launches NFT marketplace on Avalanche
NFTs have been one of the hottest topics in the crypto world, led by industry giant Opensea, a platform that enables the buying and selling of NFTs. The platform recently announced a partnership with Avalanche, launching natively on the layer-1 blockchain.
This is big news for Avalanche, and its native AVAX coin, as NFTs on the blockchain can now be bought and sold on Opensea, the largest NFT marketplace in the world. The announcement opens up opportunities for Avalanche to expand its network and outreach, and bodes well for AVAX, which benefits from increased network usage.
The NFT space is still very young, but having Opensea as a partner for Avalanche significantly opens up their potential in the space. Backing off of quick transaction speeds and low costs, it will be interesting to see how Avalanche evolves over the coming years.
Conclusion
Overall, it seems to be a fairly exciting month in crypto. McDonald's accepting crypto, Ethereum's now deflationary ETH coin, and a win for Avalanche on the NFT front signal that despite price action, crypto continues to move forward and make strides toward mass adoption. Make sure to stay tuned to the Netcoins blog to keep up to date with the most recent crypto news!
If you're looking to buy and sell cryptocurrencies like BTC, ETH, and AVAX? Netcoins is Canada's first publicly owned crypto trading platform to be fully regulated. Simply create an account with Netcoins, fund it with an e-Transfer (more funding options available) and head to the trade page to buy over 30 different cryptocurrencies. Sign up today!