How to Buy Tether in Canada
Jack Choros
Content Marketing
Learning how to buy Tether tokens (USDT) is the next level move for investors ready to go beyond Bitcoin and consider other options. Why is that? It's because a Tether token is what's known as a stablecoin. It's designed to offer crypto investors a safe haven from the volatility of the open market without having to trade their Bitcoin or altcoins back into their national currency. Stablecoins basically cut out the need to make expensive trades. It's almost always cheaper to trade one digital currency for another than it is to trade digital currency back into Canadian or U.S. Dollars.
So using a stablecoin saves users money on trades, and it also makes it easier to get back into the market when a big dip happens and a day trader or long-term investor wants to capitalize by converting more of their stablecoins into Bitcoin or altcoins.
Using a cryptocurrency exchange in Canada like Netcoins does offer the option to deposit both Canadian dollars and American dollars instantly, but depositing larger volumes of money usually takes longer. So when it comes to sitting on the sidelines and finding ways to scoop up valuable tokens at a discount on the open market, keeping some of your net worth in Tether tokens is a smart move.
It's time to learn more about who created the U.S. Dollar Tether token, what Tether tokens are and how to buy Tether tokens.
Who Created Tether?
The U.S. Dollar Tether token is owned by a private corporation registered in the British Virgin Islands called Tether Limited. The head office is located in Hong Kong, China. It launched in 2014 with the support of stakeholders and C level executives that run the crypto exchange Bitfinex.
What Is Tether?
The U.S. Dollar Tether token is a digital currency pegged to the value of the actual U.S. Dollar. Investors and crypto enthusiasts alike use it as a stable way to store value in the form of cryptocurrency. How does it remain stable? The Tether token is traded constantly by bots working behind the scenes on a decentralized public ledger called the blockchain. While most trading bots are put together with the goal of exposing market inefficiencies in order to generate a profit, the only goal of Tether's bots is to create stability. That's why the U.S. Dollar Tether token is referred to as a stablecoin.
While the technical mechanics ensure a stable price, at the end of the day for investors to trust a stablecoin, each dollar traded in Tether value needs to be backed by a real dollar in a vault. Tether Limited has successfully established that despite dealing with controversy related to auditing practices and transparency in the past.
That's why the U.S. Dollar Tether token is currently the third most valuable cryptocurrency in the world by market capitalization, with several million dollars' worth of the currency trading hands every 24 hours.
In addition to proving its value in the market, the Tether token also holds a first mover advantage over other stablecoins that now exist in the crypto market. That's one distinct difference between Tether and other options like the U.S. Dollar Coin or QCAD, Canada's newest stablecoin traded right here at Netcoins. The .U.S. Dollar Tether is the first of its kind.
Another difference between the Tether token and other stablecoins is that the Tether operates in coordination with the Bitcoin blockchain and uses its own protocol called the Omni Layer Protocol. Most other stablecoins operate on the Ethereum blockchain and are considered ERC-20 compliant. The reason users need to be aware of this is because some exchanges store US Tether tokens that are ERC 20 compliant, meaning they can be stored on a hardware wallet that accepts tokens created on the Ethereum blockchain. Any U.S. Dollar Tether tokens that subscribe to the original Omni Layer Protocol use different addresses which means sending them to a hardware wallet will result in a loss of funds. Users wishing to store Tether tokens on a hardware wallet must be sure that the receiving address starts with the characters 0x. All Ethereum tokens start with 0x.
The Tether token isn't available for trading in Canadian dollars, but it can be traded against the Japanese Yen and the Euro in addition to the U.S. Dollar. 
Looking to buy Tether (USDT) in Canada? Read here to get started.
The Three Main Benefit of Using Tether Tokens
A newbie investor might find it difficult to understand how a stablecoin could be worth billions of dollars. The three major benefits to using the Tether token are what make the Tether project a top cryptocurrency.
Stability: Tether's value is backed by fiat currencies including the .U.S. Dollar, Japanese Yen and Euro. Every digital dollar is backed by a real fiat dollar. Investors benefit from a stable digital store of value and avoid the highly unpredictable volatility of Bitcoin and other cryptocurrencies. Gaining easy access to the crypto market without the roller coaster ride is the name of the game.
Liquidity: The U.S. Dollar Tether token is traded on most major crypto exchanges with daily volume ranging in the millions of dollars. Many exchanges list it as a trading pair in coordination with Bitcoin and Ethereum meaning that users can trade the top three cryptocurrencies in the world by market capitalization against one another.
Familiarity: Tether is essentially the digital version of U.S. Dollars for crypto traders. It trades to two decimal places like traditional money and makes it easier to gain a basic understanding of crypto transacting. Tether is the perfect on-ramp to the broader crypto market for a beginner.
How Much Tether Can Users Buy?
The sky's the limit in terms of how many Tether tokens crypto investors can buy at one time. It's traded on all major cryptocurrency exchanges which means there is more than enough liquidity in the market to acquire high volumes of Tether at one time. While Bitcoin is traded to 12 decimal places and many other cryptocurrencies do the same thing, it's important to keep in mind that Tether tokens are made to be just like national currencies. The token trades to two decimal places and it's a stable companion available in the most common crypto trading pairs people like to use regularly.
The market capitalization of the project itself ranges in the billions of dollars and is currently hovering between $9 billion and $10 billion USD at the time of this writing. USDT is the third most valuable cryptocurrency in the world.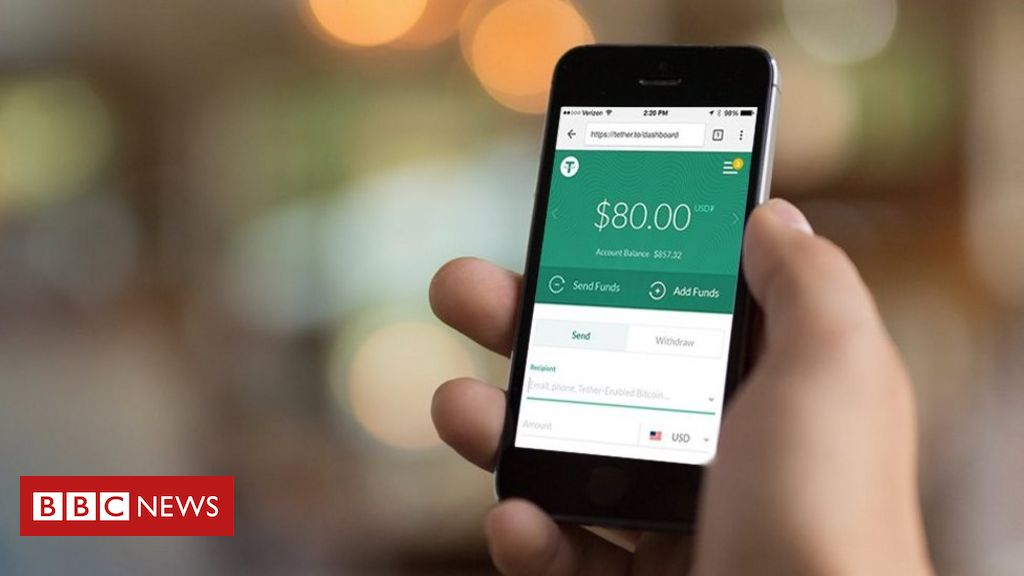 How to Buy Tether Tokens
The Tether token is available right here at Netcoins. Opening an account is free and users can choose to buy coins instantly through Interac e-transfers. Both Canadian dollars and American dollars can also be deposited via bank wire transfers or online bill payments in just a few business days. Investors who already own cryptocurrency also have the option of depositing both Bitcoin, Ethereum and Tether tokens and trading them for one another right on the Netcoins platform. The initial set up of all of these depositing options is quick and easy, and Know Your Client verification can be done after the fact.
Investors looking for other methods of buying Tether tokens don't have to rely on online crypto exchanges in Vancouver, Toronto or anywhere else. There are many other options available for purchasing USDT.
Looking to buy Tether in Canada? Read here to get started.
Buying Tether Tokens at Bitcoin ATM Machines

Instacoin is a Canadian Bitcoin ATM machine provider that allows users to buy up to $1.000 of cryptocurrency directly through a machine without providing identification. The Tether token is one of the cryptocurrencies users can purchase. Bitcoin ATM machines work the same way as a traditional ATM machine with the exception of the fact that the user doesn't need a debit card or pin number to interact with the machine. Simply feed Canadian dollars into it, generate a wallet address that allows crypto to be sent to your wallet and you're on your way.
Buying Tether From Person to Person
Cryptocurrency networks are built to facilitate person-to-person payments without a central authority being present, but some people just don't feel comfortable with that concept. For crypto investors who would rather purchase cryptocurrency in person or in private, LocalBitcoins.com offers an online marketplace where buyers and sellers can set their own rates and agree to meet up in person to make the exchange official. LocalBitcoins is owned by a European company and now follows European requirements related to identifying users, so the option to use the website without identification no longer exists.
Another option for buying Tether tokens directly from individuals is to go to an exchange that resides within a brick-and-mortar store. Canadian brick-and-mortar Bitcoin businesses are required to guide customers through KYC verification and customers have to show up in person. The advantage of jumping through those hoops however is that a real live human being is facilitating the transaction and providing you with your digital currency of choice. No technical stress or security concerns for the customer and everything is taken care of.
Now that you know how to stabilize your crypto portfolio using the world's most valuable stablecoin, you can stay on the sidelines until you're ready to invest in the next big crypto project that catches your eye.
Register with Netcoins today and get your U.S. Dollar Tether tokens.
Written by:
Jack Choros
Writer, content marketing at Netcoins.