Identifying Authentic Physical Bitcoins: How to Check if its real?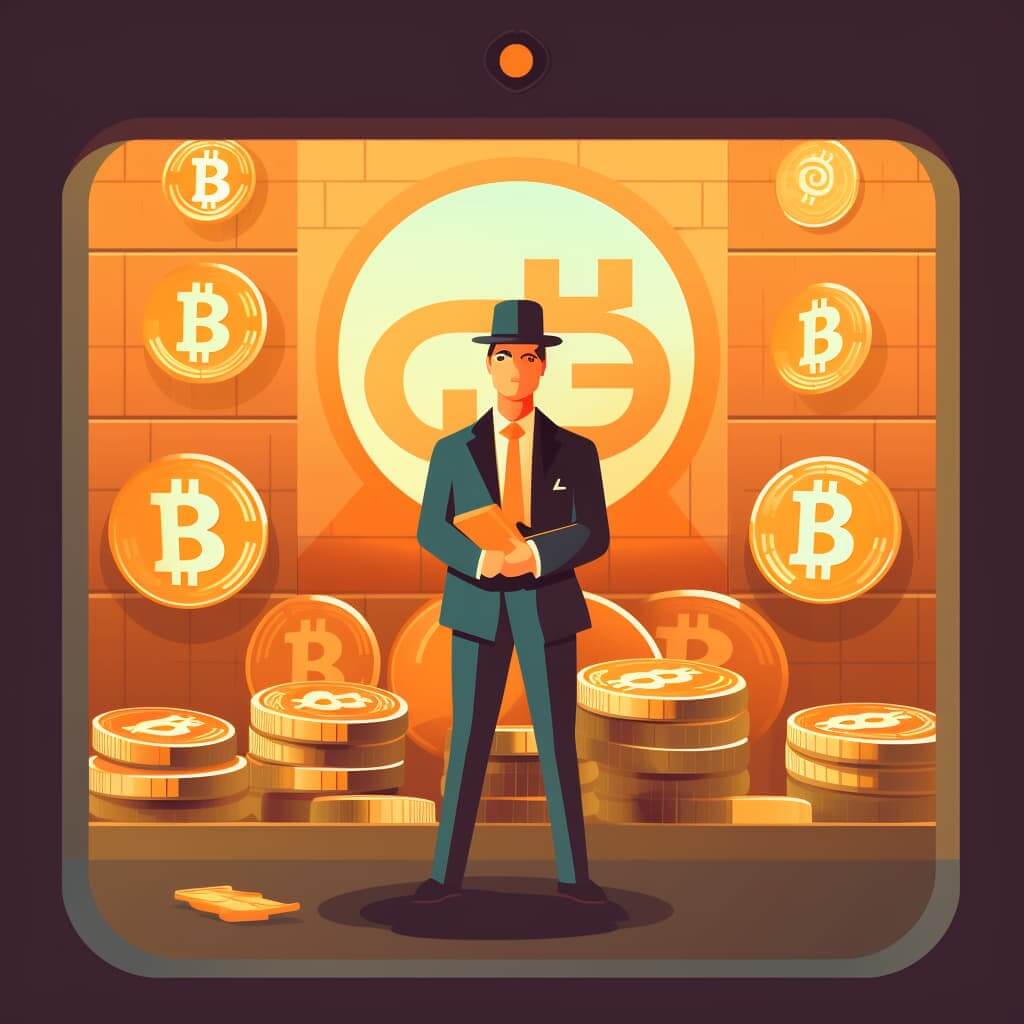 ​
The advent of digital currency has been groundbreaking, with Bitcoin leading the charge as the most significant and oldest crypto player. Surprisingly, there exists a tangible form of this virtual asset, known as a physical Bitcoin. This blog post seeks to demystify what physical Bitcoin is and how to confirm its authenticity.
What is Physical Bitcoin?
Physical Bitcoin, at its core, is a tangible token usually encompassing a code redeemable for its virtual equivalent. Though physical cryptocurrencies are not limited to Bitcoin, the majority are Bitcoin-based for various reasons. Firstly, Bitcoin's dominance and longevity in the crypto market have led to a synonymous relationship with cryptocurrency for many. Secondly, Bitcoin's physical variant was predominantly minted when its rivals were not even in circulation.
The History of Physical Bitcoins
Physical bitcoins trace their roots back to the early days of cryptocurrency, when the revolutionary idea of a digital currency was still a new and exciting concept. Bitcoin, the oldest and most notable of these digital currencies, naturally took the lead when it came to creating a physical representation of these virtual assets.
Physical bitcoins primarily served as a tangible representation of the holder's digital wealth. They were designed as real-world tokens containing a specific amount of Bitcoin, usually represented by a redeemable code on the token. Among the most famous of these was the Casascius Bitcoin series, created by Bitcoin enthusiast Mike Caldwell. Despite Caldwell's business being closed down due to regulatory issues, these physical bitcoins are still a significant part of cryptocurrency history and continue to hold value today.
The Case of Casascius Physical Bitcoins
Casascius, initiated by Bitcoin enthusiast Mike Caldwell, is among the most recognized physical cryptocurrencies. From 2011, Caldwell minted diverse physical Bitcoins, ranging from a 0.5 BTC token, a 1 BTC brass coin, to a 1,000 BTC gold-plated bar. To redeem their Bitcoin, users would have to "unpeel" a holographic sticker, revealing a key. Despite the closure of this venture in 2013, due to U.S. regulatory issues, the Casascius coins maintain value, with many still active.
Are Physical Bitcoins Worth More Than Their Virtual Counterpart?
Interestingly, physical Bitcoins, owing to their rarity and collectability, often surpass their virtual equivalent's value. This elevated value is particularly prominent when the physical Bitcoin variant ceases minting. For example, a peeled 2012 1 BTC Casascius coin was listed on eBay for a substantial $1,999.99 in September 2021.
Other Examples of Physical Bitcoins
Aside from Casascius, other physical Bitcoins exist. One such is Alitin Mint, which minted two different Bitcoin-loaded coins. However, being physical does not exempt these coins from the inherent risks of cryptocurrency. Alitin Mint had to close its operation following a significant hacking incident in 2017.
How to Determine the Authenticity of a Physical Bitcoin
Given the increasing complexity of the crypto world, it is crucial to confirm the authenticity of physical Bitcoins. Although holding a physical Bitcoin is generally legal, manufacturing them may infringe laws relating to money transmission, warranting registration with the relevant authorities.
To determine the validity of a physical Bitcoin, consider the following steps:
Research the Mint: Understanding the company or individual who minted the coin is a vital first step. Companies such as Casascius and Alitin Mint are known entities in the physical Bitcoin world.

Check for a Holographic Sticker: Authentic physical Bitcoins typically have a holographic sticker or seal that, when peeled, reveals the key to redeem the associated virtual Bitcoin.

Examine the Quality: Physical Bitcoins are usually made to high standards, often with intricate designs and detail.

Consult the Community: Cryptocurrency forums and discussion groups can be a helpful resource in verifying a physical Bitcoin's authenticity.
The Legal Implications of Physical Bitcoins
Creating and distributing physical bitcoins, however, is not as simple as it might seem. Regulatory bodies, such as the US Financial Crimes Enforcement Network (FinCEN), have expressed concern over these practices. FinCEN classified Caldwell's activities as those of a money transmitter, requiring federal registration, a factor that led to the cessation of the Casascius coins.
While holding a physical Bitcoin is not illegal per se, creating and distributing them might fall foul of money transmission laws depending on the jurisdiction. It's important to consult with a legal professional if you're considering getting involved in the creation or distribution of physical bitcoins.
The Security Risks of Physical Bitcoins
While physical Bitcoins might appear more secure, they are not without their share of risks. A physical Bitcoin is usually associated with a private key, typically hidden under a tamper-evident, holographic sticker. If this key is stolen, the associated digital Bitcoins can be stolen as well. Additionally, just like any physical object, these coins can be lost or damaged, potentially leading to the loss of the associated Bitcoins.
The Future of Physical Bitcoins
The future of physical Bitcoins is uncertain. Given their novelty and potential for artistry, they may continue to exist as collector's items or novelties for Bitcoin enthusiasts. However, their practical use as a means of storing or transferring Bitcoin is likely limited, given the security risks and regulatory issues mentioned earlier.
Frequently Asked Questions
What is the value of a physical Bitcoin compared to a digital one?
The value of a physical Bitcoin might differ from the actual amount of Bitcoin it represents due to its novelty, collectability, and the physical coin's manufacturing costs.
Can I make my own physical Bitcoins?
While it is technically possible to create your own physical representation of Bitcoin, the process is complicated and fraught with legal and security risks.
What happens if I lose my physical Bitcoin? Can I still access my digital asset?
If a physical Bitcoin is lost but the private key is known or stored safely, the digital Bitcoins can still be accessed. However, if the private key is lost, the Bitcoin is likely irrecoverable.
Can physical Bitcoins be forged?
Yes, like any physical object, physical Bitcoins can be forged. This is one of the reasons it is vital to purchase physical Bitcoins from a reputable source.
Where can I buy and sell physical Bitcoins?
Physical Bitcoins are typically sold on online marketplaces, in Bitcoin shops, or through private transactions.
Is the code on the physical Bitcoin the same as my digital wallet address?
No, the code on a physical Bitcoin is usually a private key that allows you to access the digital Bitcoins associated with the coin. It should be kept secret and not confused with a public wallet address.
Can physical Bitcoins be used as actual currency or are they just for collecting?
While physical Bitcoins could theoretically be used as a currency, they are typically considered collector's items due to their novelty and physical manufacturing costs. The practicality of using physical Bitcoins as everyday currency is also limited due to the need to protect the private key associated with the coin.
Physical bitcoins do, however, serve a purpose in educating people about the concept of cryptocurrency, and for some, provide a tangible asset in an otherwise entirely digital landscape.
Conclusion
Physical bitcoins are a fascinating part of cryptocurrency history. As a bridge between the digital and physical world, they bring a tangible element to the often abstract concept of digital currencies. Despite the legal and security challenges they pose, their role as collector's items and educational tools cannot be overlooked. As with any cryptocurrency-related venture, it's essential to proceed with caution, arm yourself with knowledge, and always prioritize the security of your digital assets.
Where to buy cryptocurrency in Canada and US?
Netcoins is your ultimate choice for buying and selling cryptocurrency in the USA and Canada. Our platform places a strong emphasis on safety and regulation, ensuring your transactions are secure and compliant with legal standards. Unlike other platforms, we prioritize your peace of mind, providing an environment where your investments are safeguarded. Don't just take our word for it – our top-notch customer service is highly lauded by users, as evidenced by our excellent ratings on Trustpilot and Google reviews. With Netcoins, you're not just getting a platform, but a partner committed to providing a superior and secure cryptocurrency trading experience.
Netcoins goes the extra mile to make sure their customers are as safe as possible against scams and bad actors. I work in the crypto space, and couldn't recommend them enough for a custodial exchange and as a fiat on and offboarding option.
Natalie Tavangari
2023-01-20
Amazing service! Easy to use system for people like myself that is not that great with technology! All the staff at Netcoins are always so helpful they have a contact number so any issue I had they answer the phone quick also quick to respond to emails. This is probably the safest network to use as they go over and beyond to make sure there system is kept safe! Thank you Netcoins!
With all the stress of the holidays while in a rush I transfered over 600$ US to Netcoins from another platform. Its usually a very simple transaction witch Ive done several times. This time I send it to the wrong wallet ,it seemed as if I lost my transfer into the Blockchain. Thanks to Justin customer service representative at Netcoins I was able to get back the full amount with in 24 hours . Netcoins, thank you for the great service and saving my money .
Very responsive customer service. App itself still can use lot of work but covers basics. After security verification, best exchange for fiat-crypto on/off ramp so far imo.
Yvonne St-Louis
2022-11-07
A trustworthy experience! What made my experience great is the following. When I did the interac transfer to send money to my Netcoins wallet I forget to put my Netcoins account number is the note. Then it dawned on me to write Netcoins and ask how long the transfer takes. The support team quickly handled my request within minutes after having sent in an email to their zen desk for support. What made it absolutely trustworthy is my email for etransfers is different than the email for my account with Netcoins. The security measure that were taken to make sure it was I, holder of these two emails, was remarkable. This issue was quickly resolved with back and forth emails until the funds they deposited my funds to my Netcoins wallet. A trustworthy experience that I appreciate. It showed me how Netcoins really takes good care of their clients. Yvonne
Newman Obossou
2022-10-05
Thank you very much for creating Netcoins as it is very simple and essential in my life now. I plan to be a customer of yours for as long as possible as long as everything works as it did when I used it and the transactions and uses are smooth. A big thank you for your work, satisfied customer.
Very good customer support and super fast. I hate running in to any issues but when I do, with Netcoins it's a pleasure dealing with their support team. They make it so easy and did I say super friendly too? Thank you Netcoins.
Although I very rarely leave reviews good/bad this one I felt needed too! I have found previously applying to sites frustrating especially when you get into verification processes etc. so several times today I called to verify because "big surprise" I was uncertain of a certain task that needed to be completed and I didn't want to make a mistake and hold my verification up . Customer service was probably the best I have ever encountered , knowledgeable, prompt, friendly and just overall really helpful ; no bouncing you from dept. to another dept. no endless prompts" for this problem press 1" all the way thru to "for this problem press 9" , no "were experiencing higher than usual calls your expected wait time is 90 minutes". I'm new to crypto; but knowing that the help I received today is less than 5 minutes away if needed , made this experience awesome .
Written by: John Pawlak
Cryptocurrency expert, content marketing at Netcoins.