Making Purchases With Cryptocurrency In Canada
Joel Mark Harris
Content Writer
One of the major criticisms of cryptocurrencies is that they are not currencies in the truest sense. Some argue that they are of little practical use beyond a means to store wealth and an asset to trade.
For cryptocurrencies to develop into a credible alternative to fiat currencies (USD, Canadian Dollars.. etc) they need to make the leap from simply having value to a widely accepted payment method, both online and in retail shops across the world.
Let's stop to think about how we put conventional currency to use in the modern world.   It's easy to arrive at the question 'why bother printing it on paper at all?" For most purposes, money has all but left the physical realm.
For any major purchase, cheques, credit cards, E-transfer and wire transfers are pretty much the only options. Show up to your bank with half a million dollars' worth of cash to pay for an apartment and prepare to be grilled like a criminal on how you ended up with that kind of cash.
Everything else, from cars to online-shopping, to a pack of gum at the corner store, is mostly purchased with a bank or credit card. In fact, most of us only ever see a tiny fraction of the money we earn or save in cash form.
How Can You Use Crypto in Canada?
Realistically, in today's world, money is most useful in digital form. Cryptocurrency is a currency that is manifested in digital form from the onset, so naturally, it is much better suited to how we put money to use.
It's the old vicious circle of causality: Not enough sellers accept crypto, because not enough buyers use it, and buyers don't use it because not enough sellers… you get the picture.
But as smaller businesses begin to benefit from the advantages of crypto sales that cut out intermediaries, complications and costs, the big players start to push for a piece of the action, and things start to change.
Services like GoCoin and Purse.io are already facilitating crypto transactions for web sellers. Purse.io even allows users to find items on Amazon to purchase using their cryptocurrency. It's a clever way to bridge the gap while still offering one of the largest retail selections online. It's no different from any other shopping experience really: find what you want, add it to the cart, check out and select from whatever crypto options that work for you.
To purchase cryptocurrency, you can use an online exchange like Netcoins which is essentially a website where you can trade one currency for another currency.
With Netcoins, you can trade dollars for Bitcoin, Ethereum, Ripple, or another cryptocurrency that you're interested in purchasing. All you have to do is provide some information that proves you are who you say you are then you can start trading.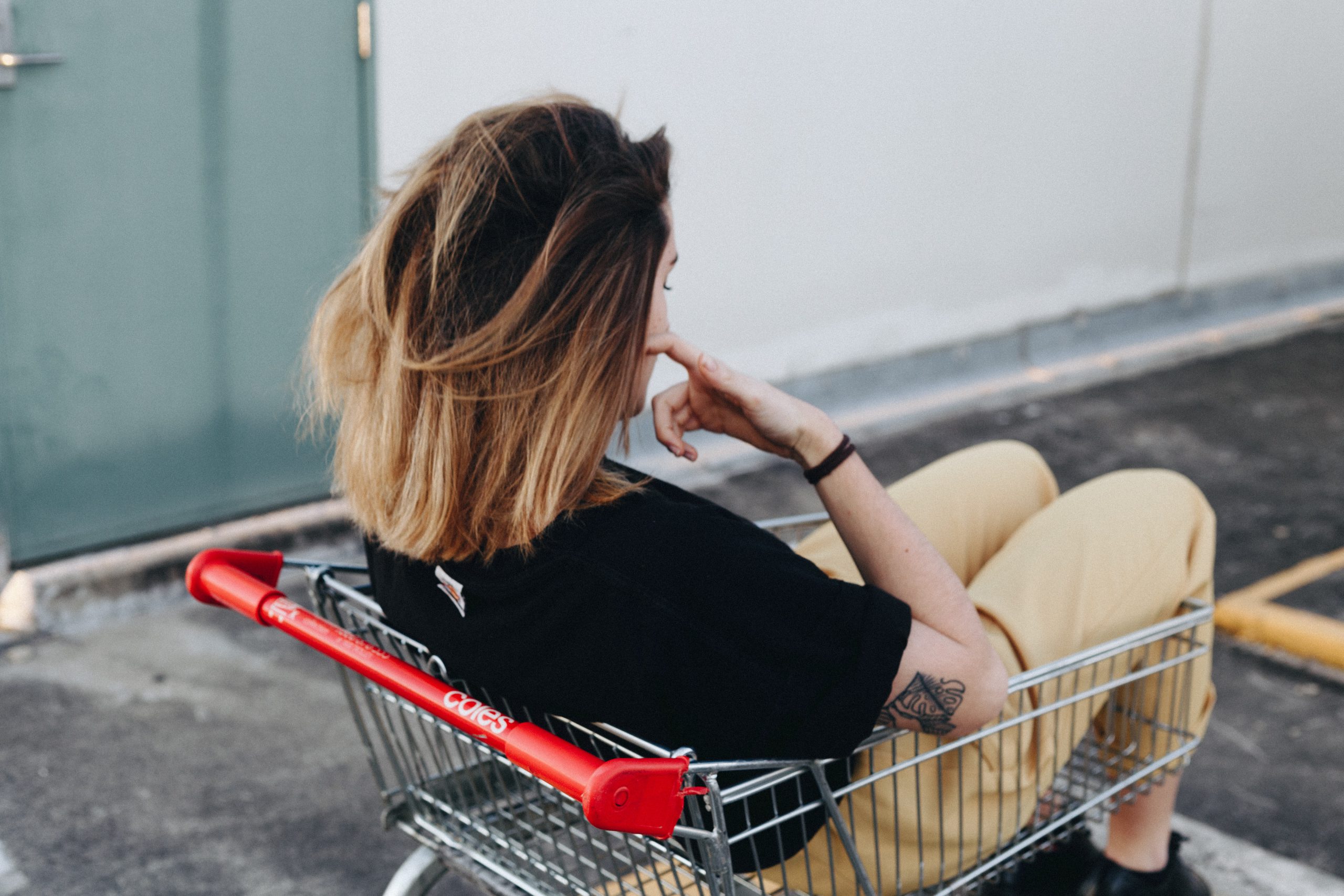 What If I Want To Buy At A Store That Doesn't Take Crypto?
Firstly, there's always the option of converting it into cash at crypto ATMs. Several crypto ATM services have placed multiple ATMs in a continually growing list of cities. The process of using them is rather different than conventional ATMs since it typically involves a wallet app and a camera for reading QR codes on your phone.
Netcoin's president, Mitchell Demeter, was the person behind installing the first Bitcoin ATM machine in a Vancouver downtown coffee shop. Now there are over 7,000 cryptocurrency ATMs worldwide, including 5,089 ATMs in the United States, 754 in Canada, 303 in the United Kingdom, and 126 in Austria, according to data compiled by CoinATMRadar.
​
Increasing Access To Cryptocurrency
Another easy method that will allow everyday businesses to accept crypto is to give crypto wallet holders the option of linking their account to a prepaid card or a debit card.
The benefit of the card model is that the business doesn't need to factor cryptocurrency into their checkout in any way because the funds are effortlessly converted into fiat currency before the transaction is completed. There is no integration, no separate portal and probably most importantly, no extra fee.
Things will get easier as more and more services like Bitnovo, Paycent and Bitwala, start offering crypto debit cards, that allow users to use an account with which to make payments. That will take crypto even further into the mainstream as it's trade and acquisition becomes effortless, simple and user friendly, even for the technologically-challenged.
Netcoins is Canada's first publicly owned crypto trading platform to be fully regulated. Simply create an account with Netcoins, fund it with an e-Transfer (more funding options available) and head to the trade page to buy bitcoin. Sign up today!
Read more about it here:
How  To Buy Bitcoin in Canada
How To Buy and Sell Bitcoin in Canada 
Seashells to Bitcoin