Why Bitcoin May Never Be Surpassed As the Most Valuable Cryptocurrency Ever
Jack Choros
Content Marketing
Bitcoin is the most commonly known, used and valued cryptocurrency in the world.
People who have yet to invest in cryptocurrency may only be able to name Bitcoin and admit they likely do not understand how it works. They just know it's valuable and crypto markets are hot.
Crypto's current state and innovation would likely not exist if it wasn't for the birth of Bitcoin in 2008. Bitcoin is to fintech what Air Jordan is to sneakers. Both completely changed the game and spawned entirely new industries.
Bitcoin's legacy is branching off in a variety of directions and giving the world new asset classes such as NFTs, smart contracts, DeFi protocols, and liquidity pools. Most of that innovation comes from Bitcoin's younger and arguably more sophisticated sibling, Ethereum.
Although Bitcoin does not possess some of the incredibly innovative features that some other blockchains like Etheruem, Tezos, or Stellar do, it is the world's first store of value on a secure public ledger. It will always be crypto's respected grandfather. Its stronghold atop of the crypto market share is obvious given that at the time of this writing, nearly 40% of all of the capital in crypto is invested in Bitcoin.
In this week's Netcoins Progressive Investor post we will celebrate Bitcoin's recent 13th birthday and pay homage to the grandfather of cryptocurrencies. As we do, you'll come to realize that it may never be surpassed as the most valuable cryptocurrency in the world.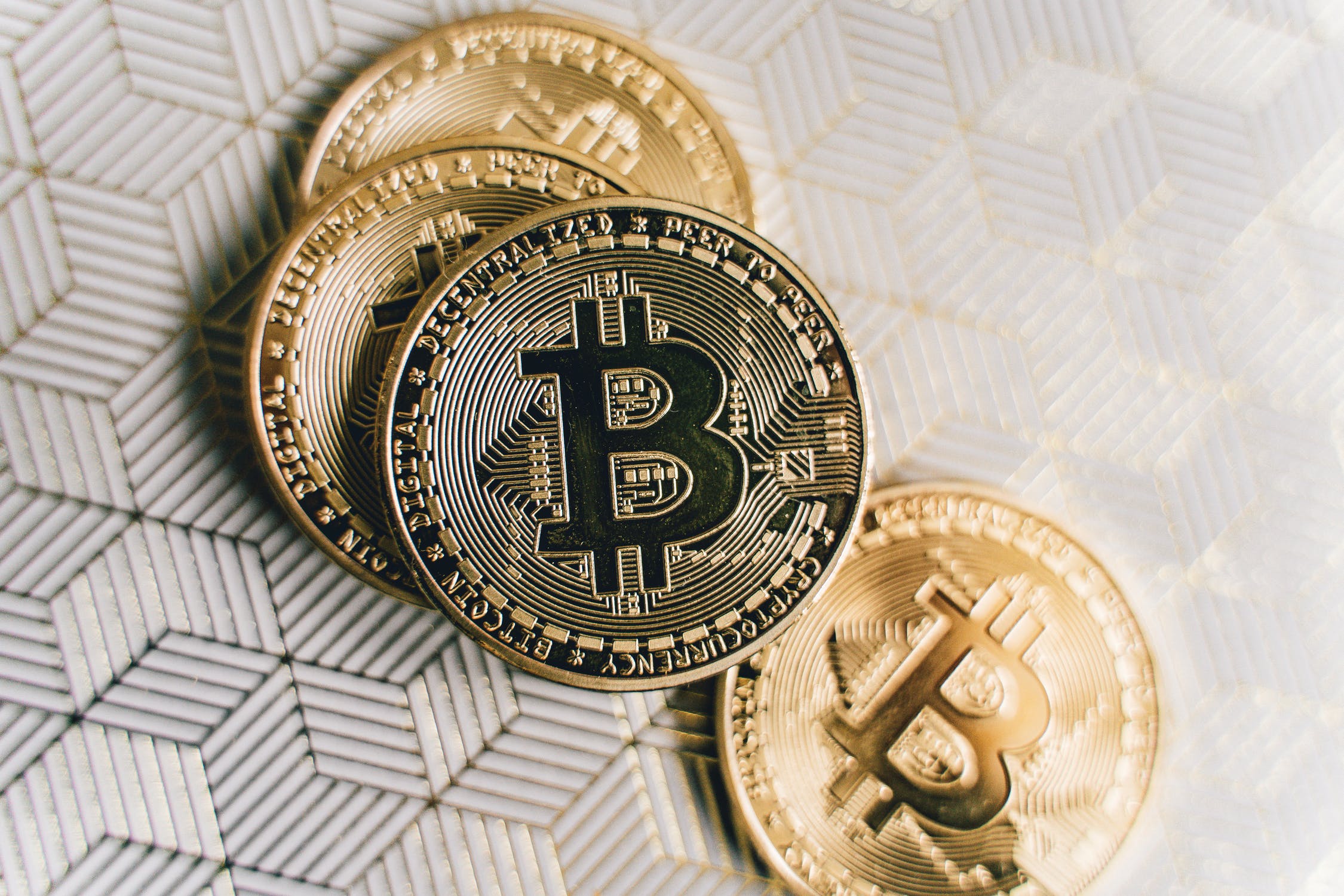 Bitcoin Simple and Elegant Financial Revolution
On October 31st, 2008, Satoshi Nakamoto introduced the world to Bitcoin, a decentralized cryptocurrency meant to provide the world with an alternative to paper money during a time when a global economic crisis was impacting us all.
Satoshi Nakamoto's vision for a different world of financial decentralization enables each person to be their own bank.
We now live in a world where peer-to-peer transactions are stored in a safe, digitized public ledger. The safety that Bitcoin offers is made possible by transaction confirmations carried out using supercomputers to approve transactions through a process known as mining.
The above description of Bitcoin is very simplistic and purposefully described as such to keep this post simple and easy to read. Investors who have not read Bitcoin's whitepaper are encouraged to appreciate Bitcoin's sheer elegance and innovation fully.
Even though Bitcoin's current state does not provide the attractive APY seen by some DeFi protocols, without Bitcoin, we wouldn't be witnessing the most significant adoption of a new way to transact, store value, and disrupt every aspect of society
The endless possibilities that disruptive technologies such as cryptocurrency offer make it a safe bet for large investment funds looking to impact in both the short and long term.
Bitcoin Is The Best Performing Asset Of The Decade
Bitcoin has produced yearly returns averaging a mind-blowing 200% since its birth. In terms of market cap, Bitcoin is currently valued as the ninth most valuable asset in the world. Right alongside Bitcoin sits Ethereum, now the 15th most valuable asset in the world.
It comes as no surprise Bitcoin sits in the top 10 assets with the likes of Gold (#1), and the big tech giants Apple (2), Microsoft (#3), Amazon (#5) and Meta (formerly known as Facebook) (#10). 
Digital gold is gaining ground on physical gold and some of the world's biggest and baddest blue-chip companies in almost record time.
If we consider PlanB's stock-to-flow model (S2F), which models value with scarcity, as an indicator of Bitcoins supremacy, it places Bitcoin on par with gold and silver. Coincidence? Likely no.
This valuation and validation make Bitcoin a must-have for institutions looking to position themselves for the future, especially if Bitcoin is positioning itself to replace gold as the ultimate store of value.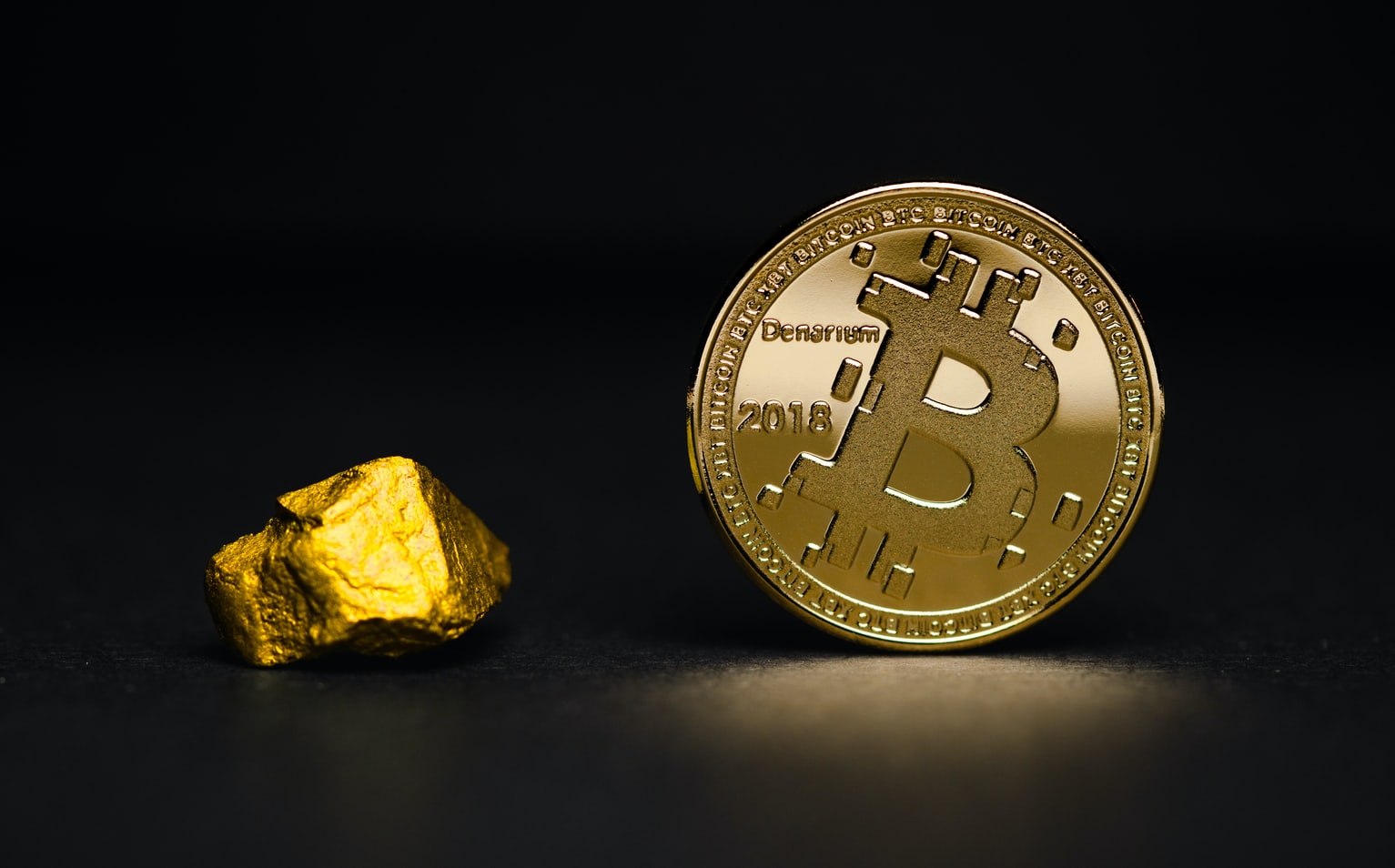 Bitcoin: The Safest Cryptocurrency Bet For Institutional Investors
There is no doubt that 2021 will be the year cryptocurrency reached a level of permanence within the mainstream as it has stayed relevant in the world's 24-hour news cycle for most of the year. Even in the face of bans, increased regulation and volatility, investments from some of the world's largest brands and institutions continue to be announced.
Celebrity investors Elon Musk and Cathie Wood have not only legitimized cryptocurrencies by publicly supporting them, but their companies are also investing in a big way. Elon Musk and Cathie Wood, both of whose companies have much to benefit from disruptive innovation.
ARK Investments, led by Wood, is a great example of an investment strategy focused on disruptive technologies, which includes cryptocurrency. Wood believes companies investing in crypto in one way or another provide an avenue for investors to benefit. 
In Canada, investment firm Fidelity also views Bitcoin as a long-term play. The company is now Canada's first Bitcoin custodian. 
The announcement paves the way for more Canadian institutions to invest in Bitcoin, thereby providing greater benefit to Canadian investors.
Without a doubt, there is a thirst for Canadian and international institutions to make their initial dive into crypto. The simplicity of the blockchain and being the first cryptocurrency make Bitcoin an attractive financial vehicle for the digital revolution that continues to gain momentum.
The ever-increasing institutional investment that keeps pushing Bitcoin even further up in value can not only be attributed to forward-thinking CEOs and analysts but also retail investors and people executing more and more transactions on the blockchain as the technology continues to engrain itself in our daily lives.
Bitcoin Adoption Continues to Increase: Plans to Build Bitcoin City
Bitcoin and cryptocurrency adoption will continue to accelerate in 2022. Investors entering crypto may now be considered part of the early majority.
Innovators are always the first to enter a new space as they are likely the ones that see something that most people cannot see or fully understand. The beauty of cryptocurrency is that it is forever growing and adaptive to market conditions.
For this reason, El Salvador is being seen by other governments as the Bitcoin model of mass adoption since the Central American nation began to recognize it as legal tender. President Nayib Bukele recently announced its ambitious plans to build the world's first Bitcoin city built on the back of Bitcoin bonds.
The $1 billion Bitcoin bond created by Blockstream is to purchase more Bitcoin and build much-needed energy and mining infrastructure. Bukele is mindful of the energy demands that come with Bitcoin and has positioned the Bitcoin city in proximity to Conchagua volcano as a way to take advantage of its geothermal energy for crypto mining.
If Bukele's plans come to fruition, it will not be long before other governments study El Salvador's success and begin not only to accept Bitcoin as legal tender but also look to it to solve some of the world's pressing global economic problems.
The planning and building of cities centred around the grandfather of all cryptocurrencies is incredibly bullish for Bitcoin. The building of crypto-centric cities will provide more fuel for innovation leading long-term holders to accumulate more.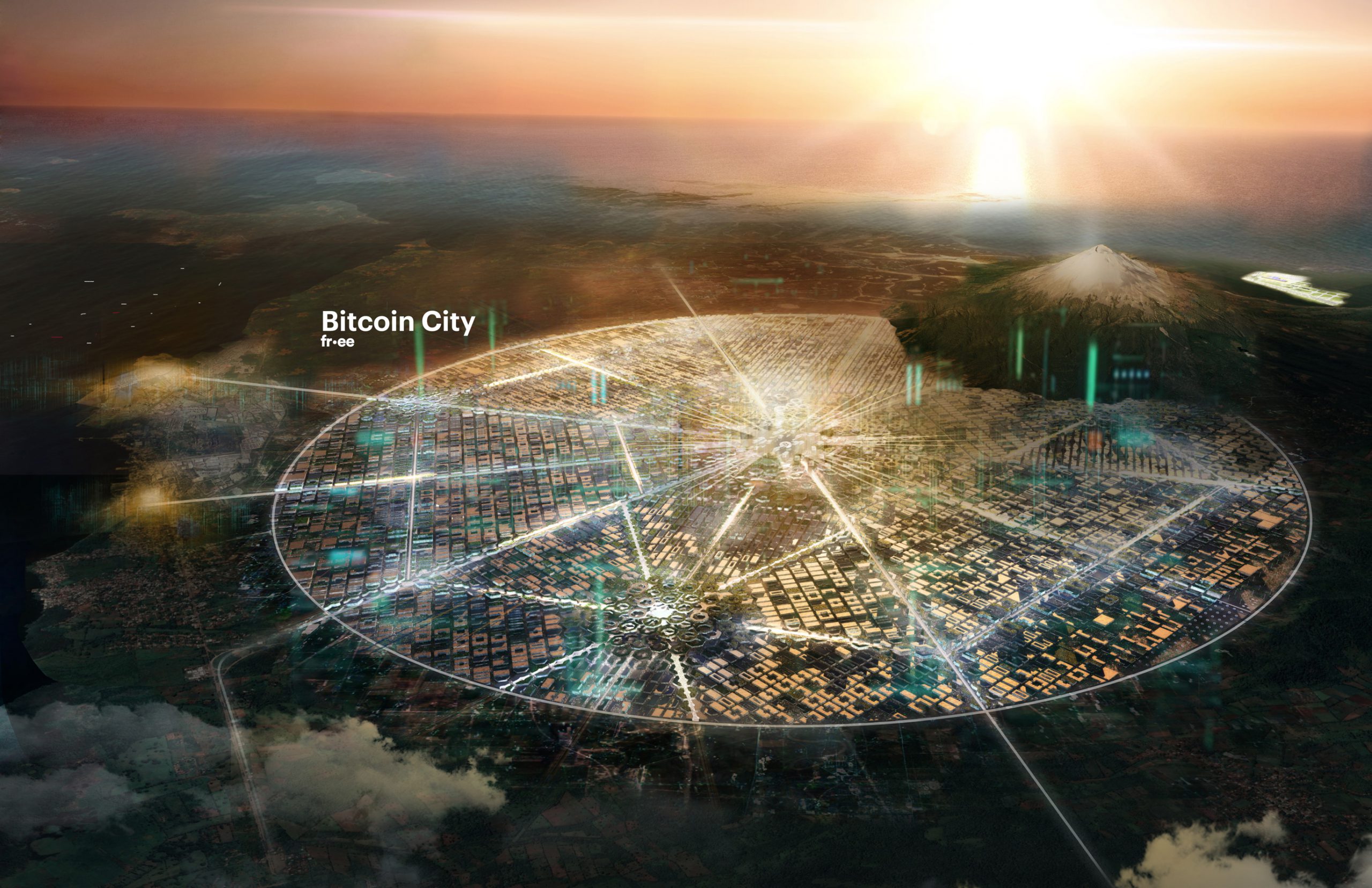 Photo source here.
Bitcoin's Upgrades Help Maintain Its Dominance
Bitcoin is unlike any other technology not only because it created a whole new asset class, but also because it can adapt continuously.
Bitcoin's ability to implement upgrades to the protocol positions itself to be the present and future model for all cryptocurrencies. As countries like El Salvador accept it as legal tender, there will be very real-world problems that arise. When there are problems, innovators need to find solutions.
Currently, by relative comparison, Bitcoin is a relatively simple layer 1 technology. However, the recent upgrade to Taproot introduces the infrastructure to enable smart contracts so transactions can be more complex and allow greater privacy. Taproot will also help Bitcoin become faster even faster with the Lightning Network.
Bitcoin's ability to evolve and introduce some more complex functions will undoubtedly help the cryptocurrency maintain its crypto market share for years to come.
As Bitcoin ages, investor confidence certainly has not waned. On-chain metrics show that long-term holders are more bullish on cryptocurrency and that long-term Bitcoin holders believe in it being the best cryptocurrency as they continue adding to their positions.
Even in times of fear, uncertainty and denial, the urge to buy the dip remains strong, making Bitcoin's intrinsic value something like a collectible that will always persist even if something replaces it.
Bitcoin Is The Ultimate Financial Collectible
Bitcoin being the original crypto, will always have intrinsic value because of its collectible appeal, aside from its utility as a store of value.
In 2021, the rise of NFTs is dominating the crypto world, which continues to bring in a new wave of adoption thanks to the influence of artists, musicians and sports leagues.
NFTs provide a real-world way to interact with cryptocurrencies and blockchain without new entrants necessarily having to understand technical details. In this sense, NFTs will be an onramp that leads newbies back to Bitcoin.
Although only 21 million bitcoins are programmed to be produced, we won't live to see the last Bitcoin enter circulation. The last mined Bitcoin will turn it into the world's most coveted digital collectible. Imagine that!
The current collectible market has a value of $400 billion at the time of this writing. Bitcoin alone is $1 trillion more valuable than the whole global collectible market! Factoring NFTs would likely close this gap substantially, yet it may still not be enough to surpass Bitcoin in terms of total value.
Whether Bitcoin's market cap reaches gold's in the next decade or so or stays at $1 trillion, there's a good chance it will never be surpassed.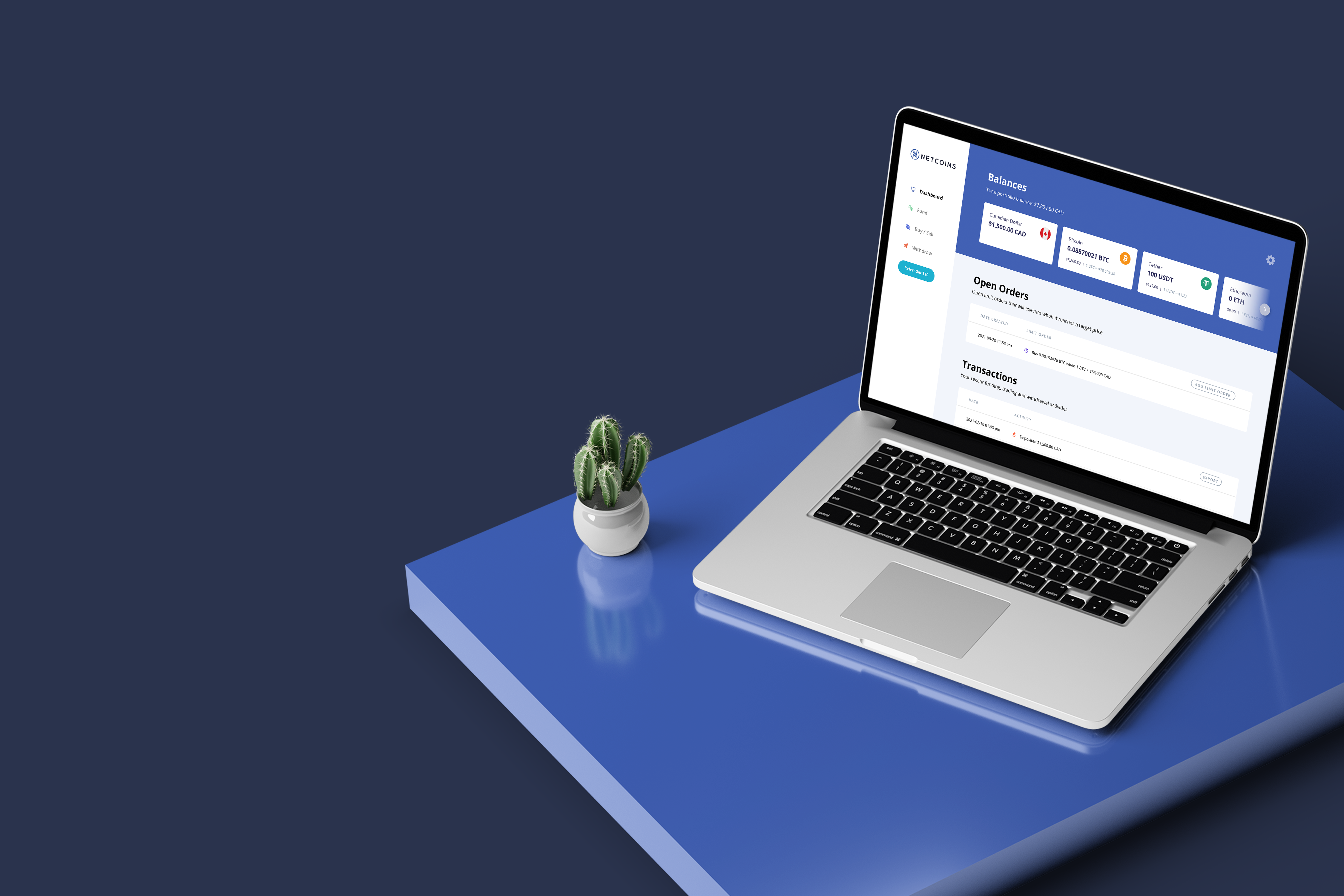 Bitcoin Reigns Supreme For Crypto Investors and Netcoins Customers
Bitcoin's simplicity compared to other cryptocurrencies provides the world with the blueprint for accessible and transparent finance. 
If you have not already done so, sign up for your free Netcoins account. You, too, can start your journey to financial freedom. Who knows where the road will lead? You can buy Bitcoin, Ethereum, Litecoin and more using online bill payments, e-transfers, or even by depositing other cryptocurrencies into your Netcoins wallet. 
Perhaps once you own your first piece of Bitcoin, you may branch out to other coins, some of which can also be bought and sold here at Netcoins.

Netcoins is Canada's first publicly owned crypto trading platform to be fully regulated. Simply create an account with Netcoins, fund it with an e-Transfer (more funding options available) and head to the trade page to buy bitcoin. Sign up today!
As 2021 begins to wind down, check back in for some year-end crypto posts and predictions for what 2022 may have in store.
Written by: Jack Choros
Writer, content marketing at Netcoins.