The Fed's Press Conference Reminded Us How Fluid Monetary Policies Are
Ayelen Osorio
Content Marketing
Yesterday the Federal Reserve held a live press conference. The U.S. and the rest of the world tuned in anxiously to see what Chairman of the Fed, Jerome Powell, had to say. Many were flabbergasted by his statements while others expected nothing less. Here's a quick recap on the talking points. 
The Fed:
Acknowledged the rising cost of goods 

Plans to potentially increase interest rates earlier than expected (closer to 2023 instead of 2024)

Continue monetary stimulus 

Admitted inflation happened much faster than they predicted, potentially rising for awhile 
The press conference reminded us how malleable monetary policies are in the traditional financial system and how precarious it can be to store wealth in it. 
Inflation is Already at a New High
The Fed controls the country's money supply. They have levers in place to speed or slow the integration of dollars into the economy, depending on the outcome they want to see. 
While their target is to reach a long-term inflation rate of 2%, inflation is at its highest level since 2008. In fact, inflation was 5% higher in May 2021 than May 2020. 
Chairman Jerome Powell believes that inflation rates will decrease over time, but not until we continue to see current levels or even higher levels of inflation. This is bad news for savers and investors who hold U.S. Dollars as they'll see a loss in purchasing power over time.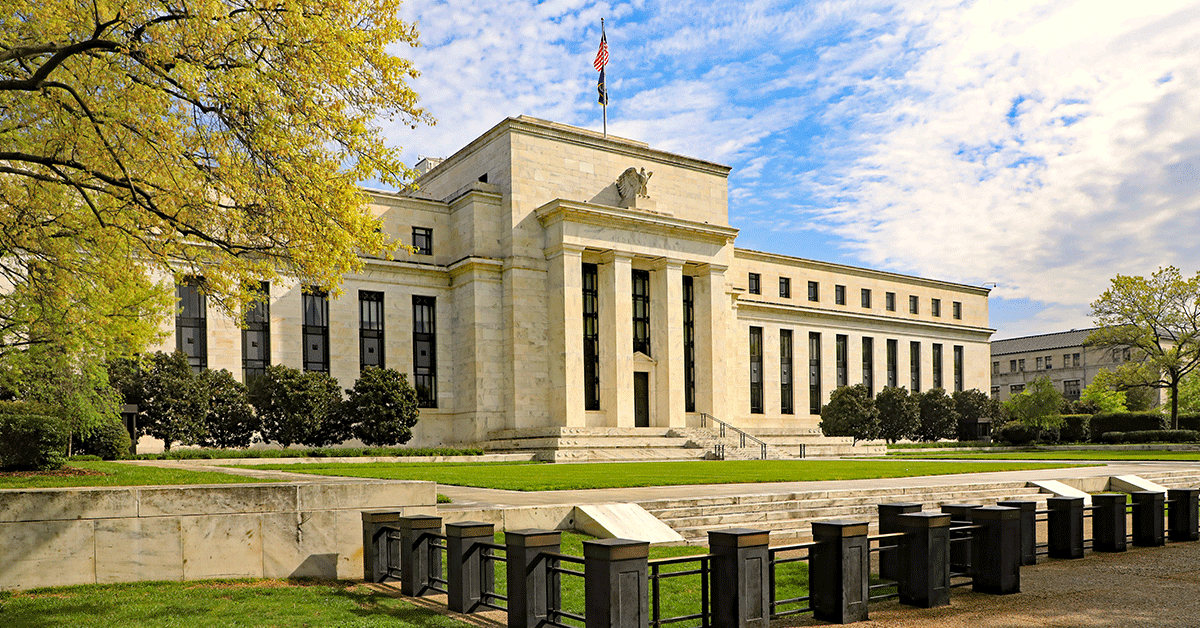 Bitcoin is Certainty in a World Where Markets are Malleable
Inflation on the other hand is accounted for in Bitcoin. Every four years the supply of bitcoin is cut by half in what is called The Halving. This is public information and pre-programmed to happen every 4 years. 
This certainty is a valuable trait if you want to plan for the future and grow your wealth. Certainty is why billionaire hedge fund manager, Paul Tudor Jones, said: 
"I like bitcoin. Bitcoin is math and math has been around for thousands of years. 2+2 is going to equal 4 and it will for the next 2,000 years. So, I like the idea of investing in something that's reliable, consistent, honest, and 100% certain. So, bitcoin has appealed to me because it's a way for me to invest in certainty." (source)
Like Chairman Powell said, we don't know how much inflation will rise in the short to long-term. Or what will happen next in the economy.
People are looking for a new system where certainty and predictability are a guarantee; and they're finding it in bitcoin. 
For example, we know that everyday 900 bitcoin are released into the economy. Every four years that amount is cut by half. And we know there is no one person interfering with the monetary policy. It's immune to the human emotions of greed, fear and control. 
This is precisely why the entire world is looking to safeguard their hard-earned money by investing in bitcoin. People, companies and now small countries like El Salvador are betting on bitcoin. 
Read: El Salvador made bitcoin legal tender for their population and Panama is looking to make crypto legal tender. 
The world is no longer waiting for the U.S. Dollar to be their saving grace. They're buying large amounts of bitcoin, which reduces the supply, and in theory, increases the price over the long-term. 
It's time to consider having a defensive strategy. Don't wait for the price of bitcoin to rise. Buy the dip with blog.netcoins.com
Do you want to purchase bitcoin? Netcoins has you covered with lots of different cryptocurrencies!
If you want to learn more about all things in crypto, read more here.
Written by: Ayelen Osorio
Writer, content marketing at Netcoins.