Unmasking the Bitcoin Bonus: A Real Opportunity or a Scam?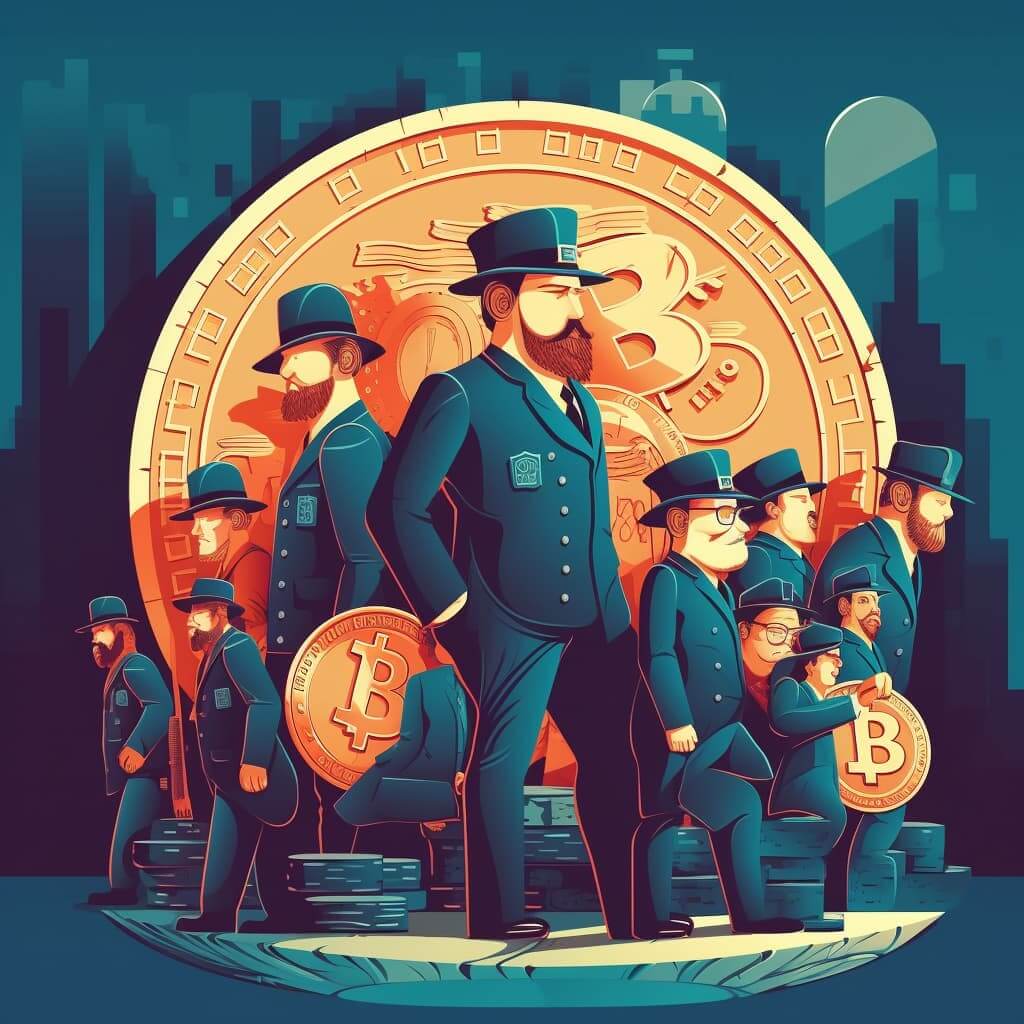 ​
As the allure of cryptocurrency investments, notably Bitcoin, continues to swell, an unfortunate byproduct, scams revolving around Bitcoin bonuses, has emerged into the spotlight. This article aims to shed light on Bitcoin bonus scams, helping investors understand what they entail and how to guard against them.
Understanding Bitcoin Bonus Scams
Bitcoin bonus scams capitalize on the allure of an 'extra reward' or bonus linked to Bitcoin or other digital currency investments. Scammers use persuasive digital platforms, ranging from manipulative websites to seemingly innocent social media posts, to lure potential victims. The plot thickens as they attempt to defraud the victim of their money or confidential personal data.
In certain instances, the fraudster might ask the victim to pay a fee upfront to unlock the promised bonus. Personal details such as bank account specifics or credit card numbers might be solicited as well.
Spotting a Bitcoin Bonus Scam
The golden rule while navigating the treacherous waters of Bitcoin bonus scams is simple – if it sounds too good to be true, it probably isn't. Be vigilant of the following red flags:
Guaranteed High Returns: Genuine investment prospects will never make grand promises of extraordinarily high returns in a short span.

Demands for Personal Information: Reputable businesses respect privacy and will never request confidential details like bank or credit card information.

Suspiciously Low Fees: Scammers might tempt victims by offering low fees. Be cautious of any investment proposition promising exceptionally low fees.

Unprofessional Digital Presence: Poorly designed, unprofessional-looking websites or social media posts are often traps set by scammers.
Safeguarding Against Bitcoin Bonus Scams
Protecting yourself from Bitcoin bonus scams requires doing your homework and being alert to potential dangers. Research is your best friend when considering any investment opportunity. Be sure to meticulously investigate the legitimacy of the company or person promoting the opportunity.
Avoid sharing sensitive information such as bank account details or credit card numbers, even if asked. Any demand for such details should be treated as a warning sign to disengage and steer clear of the investment.
Remember, no investment comes with a 'guaranteed' return. Every investment carries its own set of risks, and it's crucial to understand these risks before making any commitments.
In Conclusion
As Bitcoin bonus scams grow more widespread, it is crucial to stay informed and vigilant. Ensure you perform extensive research and watch out for red flags before diving into any investment. Always bear in mind, when an opportunity seems too good to be true, it usually is. Stay safe in your digital currency journey.
Where to buy cryptocurrency in Canada and US?
Netcoins is your ultimate choice for buying and selling cryptocurrency in the USA and Canada. Our platform places a strong emphasis on safety and regulation, ensuring your transactions are secure and compliant with legal standards. Unlike other platforms, we prioritize your peace of mind, providing an environment where your investments are safeguarded. Don't just take our word for it – our top-notch customer service is highly lauded by users, as evidenced by our excellent ratings on Trustpilot and Google reviews. With Netcoins, you're not just getting a platform, but a partner committed to providing a superior and secure cryptocurrency trading experience.
Netcoins goes the extra mile to make sure their customers are as safe as possible against scams and bad actors. I work in the crypto space, and couldn't recommend them enough for a custodial exchange and as a fiat on and offboarding option.
Natalie Tavangari
2023-01-20
Amazing service! Easy to use system for people like myself that is not that great with technology! All the staff at Netcoins are always so helpful they have a contact number so any issue I had they answer the phone quick also quick to respond to emails. This is probably the safest network to use as they go over and beyond to make sure there system is kept safe! Thank you Netcoins!
With all the stress of the holidays while in a rush I transfered over 600$ US to Netcoins from another platform. Its usually a very simple transaction witch Ive done several times. This time I send it to the wrong wallet ,it seemed as if I lost my transfer into the Blockchain. Thanks to Justin customer service representative at Netcoins I was able to get back the full amount with in 24 hours . Netcoins, thank you for the great service and saving my money .
Very responsive customer service. App itself still can use lot of work but covers basics. After security verification, best exchange for fiat-crypto on/off ramp so far imo.
Yvonne St-Louis
2022-11-07
A trustworthy experience! What made my experience great is the following. When I did the interac transfer to send money to my Netcoins wallet I forget to put my Netcoins account number is the note. Then it dawned on me to write Netcoins and ask how long the transfer takes. The support team quickly handled my request within minutes after having sent in an email to their zen desk for support. What made it absolutely trustworthy is my email for etransfers is different than the email for my account with Netcoins. The security measure that were taken to make sure it was I, holder of these two emails, was remarkable. This issue was quickly resolved with back and forth emails until the funds they deposited my funds to my Netcoins wallet. A trustworthy experience that I appreciate. It showed me how Netcoins really takes good care of their clients. Yvonne
Newman Obossou
2022-10-05
Thank you very much for creating Netcoins as it is very simple and essential in my life now. I plan to be a customer of yours for as long as possible as long as everything works as it did when I used it and the transactions and uses are smooth. A big thank you for your work, satisfied customer.
Very good customer support and super fast. I hate running in to any issues but when I do, with Netcoins it's a pleasure dealing with their support team. They make it so easy and did I say super friendly too? Thank you Netcoins.
Although I very rarely leave reviews good/bad this one I felt needed too! I have found previously applying to sites frustrating especially when you get into verification processes etc. so several times today I called to verify because "big surprise" I was uncertain of a certain task that needed to be completed and I didn't want to make a mistake and hold my verification up . Customer service was probably the best I have ever encountered , knowledgeable, prompt, friendly and just overall really helpful ; no bouncing you from dept. to another dept. no endless prompts" for this problem press 1" all the way thru to "for this problem press 9" , no "were experiencing higher than usual calls your expected wait time is 90 minutes". I'm new to crypto; but knowing that the help I received today is less than 5 minutes away if needed , made this experience awesome .
Written by: John Pawlak
Cryptocurrency expert, content marketing at Netcoins.